Description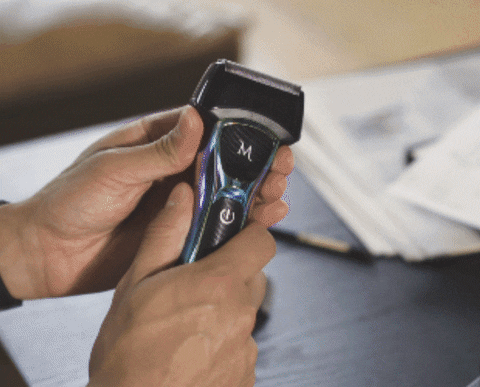 All-in-one Grooming
This all-in-one grooming kit brings the barbershop to the comfort of your own home. With an attachment to trim any hair from your head down to your toes, you can create a perfectly groomed appearance on your own without paying barbershop prices. The self-sharpening stainless steel blades will allow for a close, sharp shave for years to come.
Perfect For Travel
The 4-hour battery life is more than enough time to trim hairs from your head down to your toes and everywhere in-between. Travel lock and worldwide voltage allow use anywhere at any time, which is great for travel, vacation, business trips, and more.
Double Foil Heads
Two inner blade/outer foil shaver captures & cuts hair for smooth, close shaving with any hair type. A smart shaving sensor detects different beards. Our Foil Shavers all have a dual foil head for increased comfort and precision while shaving.
Fast Recharge
LED Display indicates battery power and current RPMs. Built-in rechargeable Lithium-ion battery delivers up to 120 minutes of run time by a quick recharge.
Adjustable Guard Sizes
Choose the exact hair length to suit your style with 6 length guards for the beard trimmer and 4 different guard heights for the body hair trimmer.
Technical Specifications
Model: GS5
Display: LED
Motor: DC 3V
Noise Level: ≤30db
Adapter: 100-240V
Work Time: 120 mins
Battery Type: 600mAh Li-ion
Item Weight (pounds/kilogram): 5 oz
Package Includes
1 × User Manual
1 × Hair Clipper
1 × Charging Base
1 × Foil Shaver attachment
1 × Full-size trimmer attachment
1 × Precision trimmer attachment
1 × Nose & ear trimmer attachment
1 × Body hair trimmer attachment
6 x Guide Combs (12mm, 9mm, 6mm, 3mm)
4 x Body Hair Guides (1mm, 2mm, 4mm, 6mm)
1 x Barber Cape
This is perfect for me and my needs. It's got power. It's got attachments and it's all in a nice organizer for easy traveling.
Good quality. Nice cut. I'll buy again if it goes out. It holds good charge. I used for both traveling and while at home. Would be nice ro have. A travel case.
Just all around great, versatile.
Product works great no problems